The Young People's Puppet Theatre runs large-scale creative projects with schools to help pupils develop skills including perseverance and collaboration through puppetry. Our projects deliberately change typical classroom dynamics to release pupils' creativity by making a marionette show from scratch. Every child (usually Year 5/6, but it could equally be in a Secondary school) designs and makes their own individual marionette, collaborates with classmates on set design and building, and finally takes an individual role in rehearsals and performances of the show for the local community.
"It went absolutely brilliantly. Really proud of how amazing it went." - Siena, aged 10
A range of impacts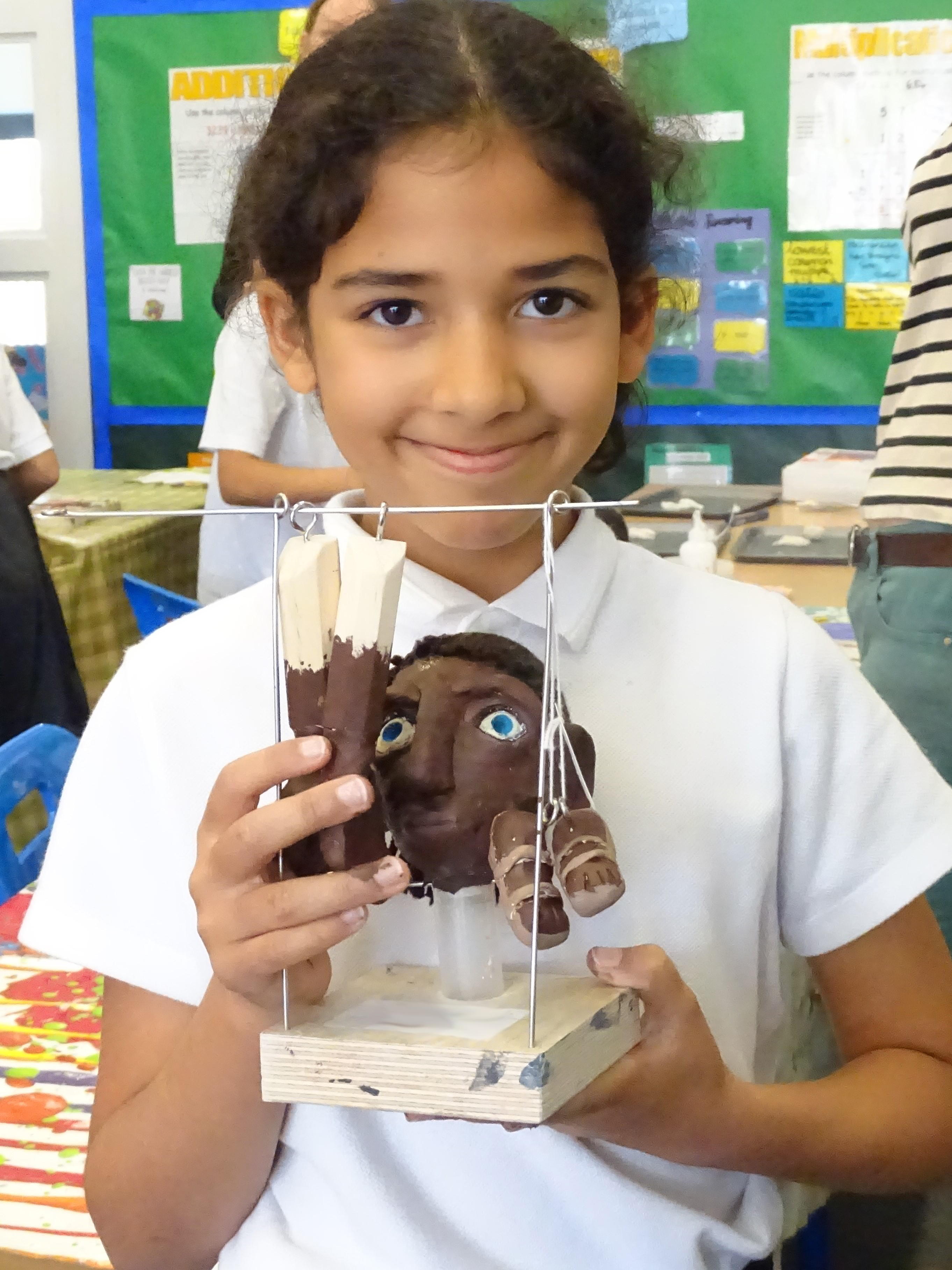 As you might expect, pupils gain a huge range of artistic, technical and performance skills from our workshops however, there are additional benefits to puppetry that you might not expect!
Recent research by the University of Hertfordshire found that children participating in our workshops develop their creativity, confidence, perseverance, collaboration and communication skills. These skills transfer outside the project into other areas of the children's lives, which for children at the top end of KS2, is great preparation for the transition to Secondary school.
The research also demonstrates the hugely positive impact our workshops have on pupils from less advantaged backgrounds, including students with special educational needs or those who speak English as a second or third language. For example, a child who doesn't speak English can make a stand-out puppet, and then be a puppeteer for a main character in the show (as the voices are done by a separate team), or become an invaluable part of the stage crew. They might even become the class expert on a particular artistic or technical skill. They can contribute on an equal playing field, and become a valued member of the team, with huge benefits to their confidence as their contributions are recognised by their classmates and the audience.
"I have a child who is severely dyslexic and struggles in academic classes. They are, however, very artistic and this has been a session in which the other children ask them to help them." - Andy, Year 6 teacher
Understanding why our puppetry projects work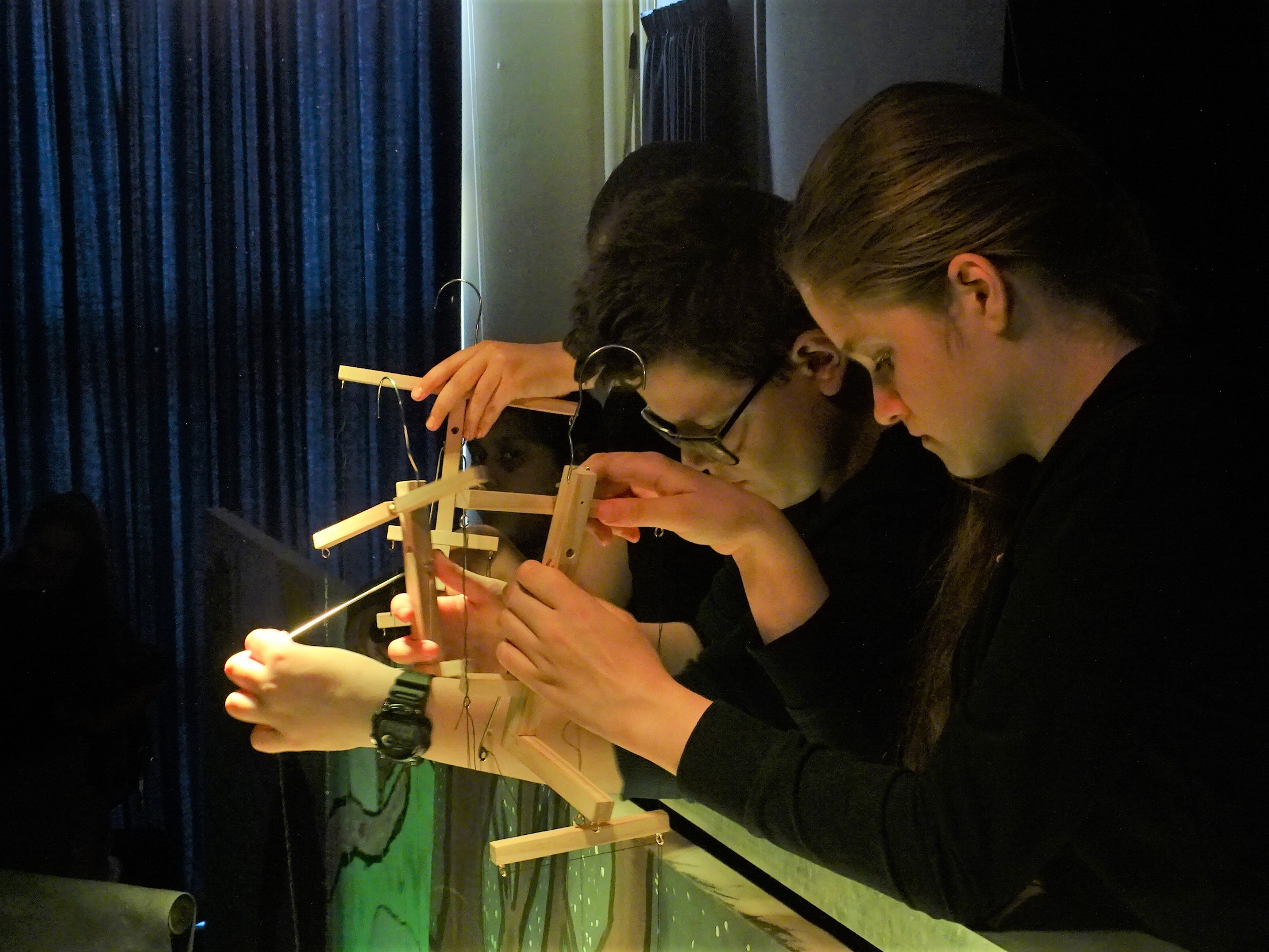 From our research we understand that the following aspects of our projects add to their overarching success and positive impact they have on students:
1. Our projects last between six to ten months, which gives children's creativity plenty of time to develop. To keep them motivated, we make sure that each session has a goal of its own, so that the week-by-week progress is tangible, and they can build their creativity at their own pace.

2. We change the way the classroom works. Whether it's a freelance artist coming in to run the project, or simply rearranging the desks for a particular session, the sense of something special happening makes the environment feel new and exciting, opening the door for imagination.
3. The projects are something completely new. Everyone is learning at the same time (including the teacher), so the playing field is level. There's such a wide range of tasks that every child finds a way to express themselves, and something they can help others with.
4. They change the class dynamic. Suddenly, different children are leaders as children collaborate across friendship circles to work on new ideas.
5. Children are more motivated across the board. We recommend linking the project to other areas of the curriculum, from scaling props down to puppet size using fractions in Maths, to writing letters persuading people to come to the show in English.
6. The children take responsibility. It is their show – imagined, designed, created and run entirely by them and they rise to the occasion.
7. The projects are really difficult, and we don't hide that. We give children the independence to tackle challenges, to use their imagination, to experiment, fail and regroup, while drawing on their classmates' skills and knowledge to help.
"There's loads of parts I thought I couldn't do and I overcame them by trying anyway and I didn't give up. At some points I wanted to give up, but I just kept going on." - Alex, aged 11
How can you bring it into your classroom?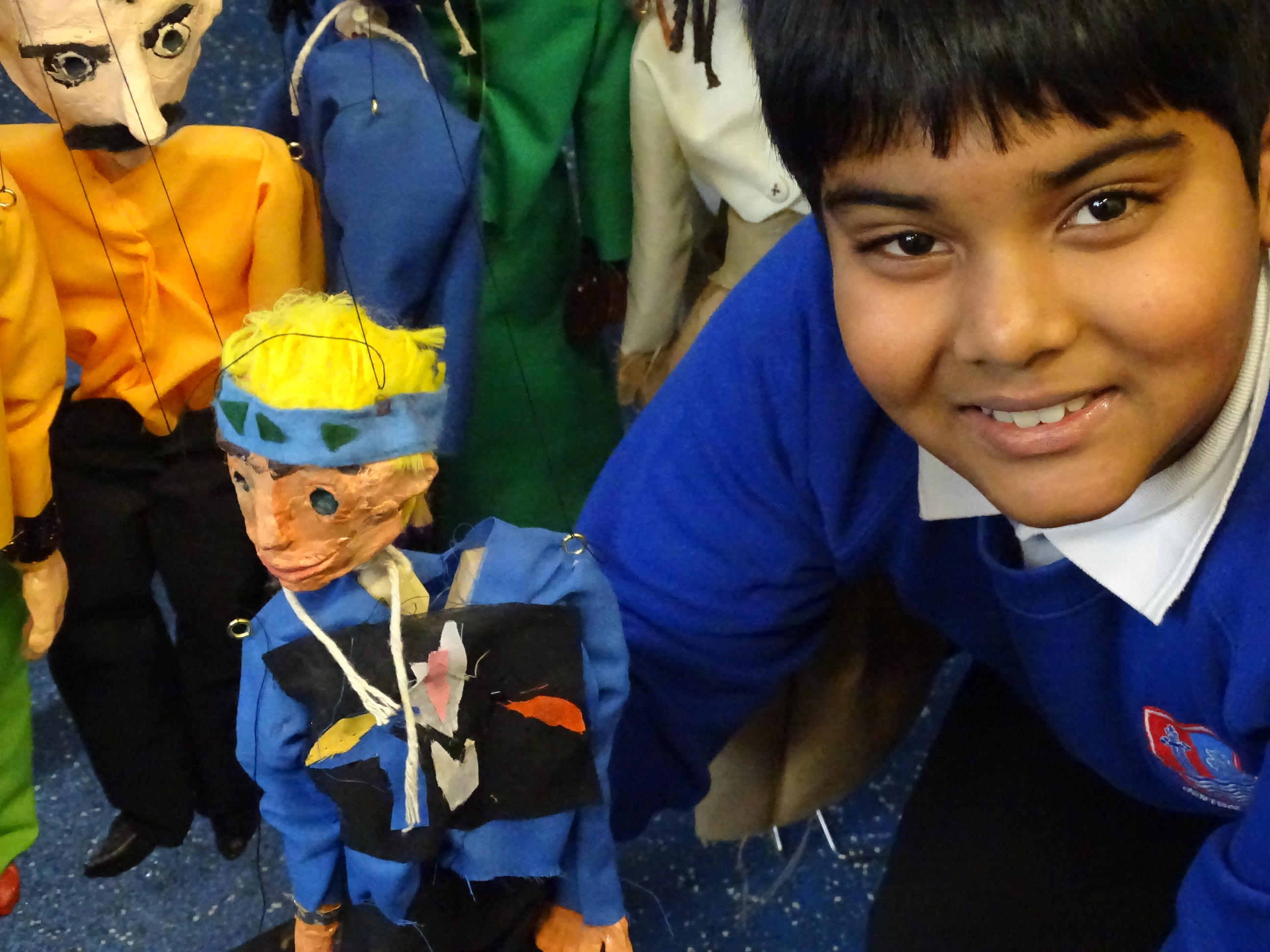 If you'd like to take part in one of our projects, you can contact us here. But you don't need any previous experience of puppetry to bring it into your classroom yourself! This June, we'll be launching a new set of classroom resources for KS1-2 that will help you not only use puppets in the classroom but link them to the wider curriculum too. Get in touch to be the first to receive these when they launch, or check our website later this term.
Other great resources include the Little Angel Theatre's set of online shows and puppet-making resources.
"Watching how the project leader gets pupils to be independent and trusts them to do things is really nice because sometimes as teachers we are too quick to step in and help them." - Sarah, Year 6 teacher
---
Caitlin Duschenes is Associate Director at the Young People's Puppet Theatre. Find out more about the workshops on offer, and how your school can get involved.
All photos credited to Young People's Puppet Theatre.