Teaching Creative Thinking, by Bill Lucas and Ellen Spencer, offers teachers a model of creativity, developed in two pilot trials in schools in England by the University of Winchester and now in use in schools in more than 35 countries across the world.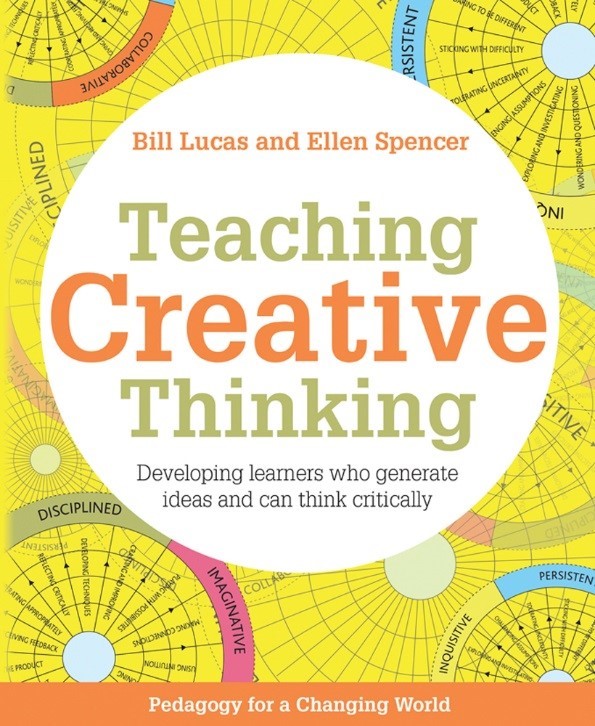 Five creative thinking habits
The model describes creativity as a set of five creative habits, each with three sub-habits:
1. Inquisitive
Creative individuals are good at uncovering and pursuing interesting and worthwhile questions in their creative domain. They enjoy wondering and questioning, exploring and investigating and challenging assumptions.
2. Imaginative
The ability to come up with imaginative solutions and possibilities is important. Creative pupils enjoy playing with possibilities, making connections and using their intuition.
3. Persistent
Creative students do not give up easily. They see the value of sticking with difficulty, daring to be different and tolerating uncertainty.
4. Collaborative
In today's world complex challenges require creative collaboration. This requires learners to become confident in sharing whatever product they are developing, giving and receiving feedback and cooperating appropriately.
5. Disciplined
The careful development of expertise is key; creativity is learnable. Pupils work at developing techniques, reflecting critically and crafting and improving whatever they are creating.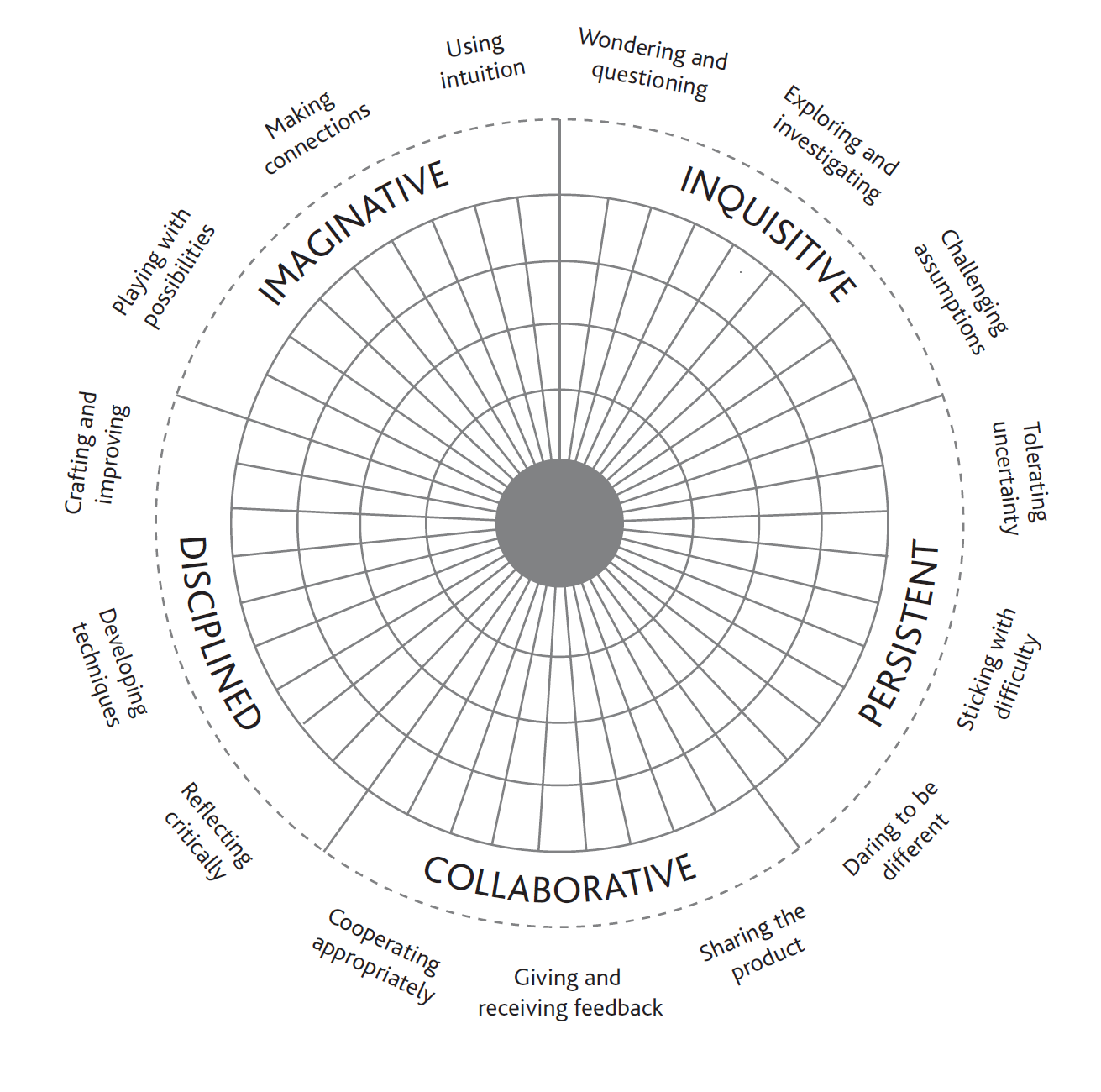 Five signature pedagogies
For each of the five creative habits of mind, the book shows how some teaching methods are more helpful than others in cultivating creativity in young people, what it refers to as signature pedagogies. So, for example, if teachers want to develop their pupils' inquisitive habit of mind they might use problem-based learning approaches. Or if the focus was on developing imagination, then playful experimentation such as possibility thinking - the willingness to see possibilities everywhere instead of limitations - might work well.
Case studies of promising practices
The book has six in depth examples of different approaches being used in schools including possibly the most advanced examples of teaching for creativity anywhere in the world, Thomas Tallis School in London (also featured in the first Durham Commission report) and Rooty Hill High School (RHHS) in Sydney, both of which share the ways in which they use the model of creativity in practice.