This idea is aimed at children from Early Years and Foundation Stage through to Key Stage 2. It can be particularly powerful for children with special educational needs.
What you need:
A storybook such as The Snail and the Whale.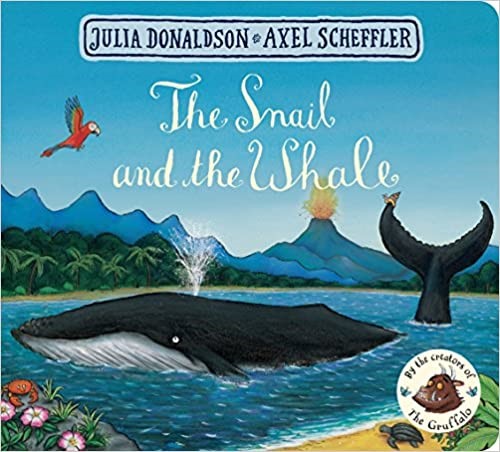 Any sensory resources easily found at home such as:
Sea Creature toys - to join in
Paper and a blob of shower gel - to draw your own snail's trail
Something cold - to feel an iceberg
Pan and spoon - to make storm sound effects
Towel and something that lights up - a den and starlit sky
Sun-cream - to smell when the whale is beached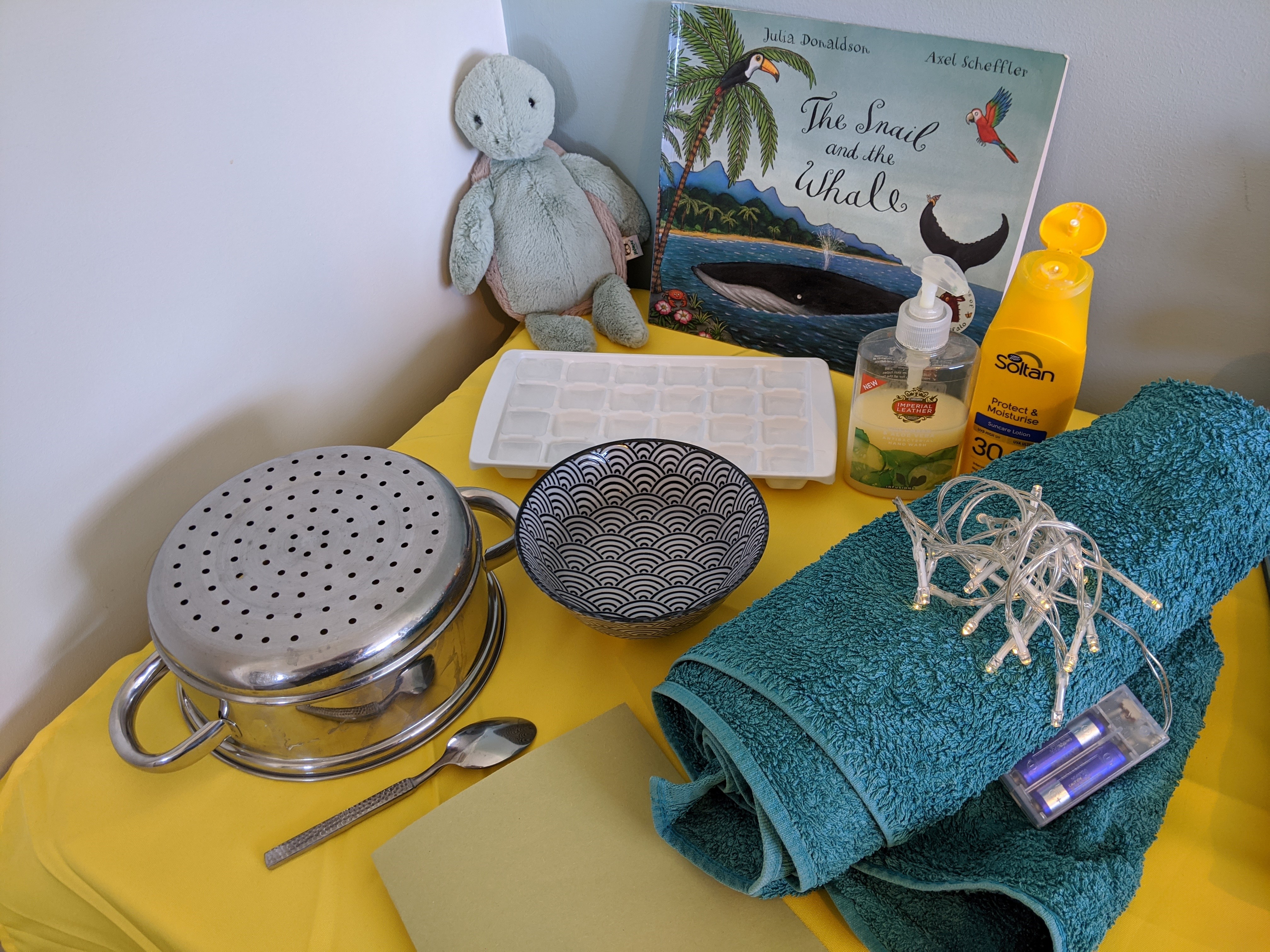 How it works:
The book is the hook. Plan the activity by picking out parts of the book that could be smelt, acted out, felt and even tasted! How could the children add sound effects? Find simple sensory resources to feel during the story. You could prepare this or make it a scavenger hunt for the children to find things out of a resource box. Sitting in a circle enables everyone to be the storytellers.
Example snippets:
"The stars were bright": Drape a blanket over your head or make a simple den under the desk. Find something that lights up. Together you can all get into a simple sensory zone as you read a page about the starlit sky.
"Squirting and spraying to keep the whale cool": Flick water, imaging you're the whale. Smell some sun-cream as you're beached in the bay.
"This is the trail of the tiny snail": With shower gel on your finger, draw your own snail's trail
Once you have shared a couple of stories like this as a group, empower the children to have a go themselves. Create and imagine things in the story that were not there before.
What does this part smell like? How could we be the noisy storm? Build confidence to experiment and try new things.
Children could collaborate with their peers to create their own sensory story of a favourite book.
This activity also works well on a virtual platform. Send the children on a simple scavenger hunt around their homes before reading the story together.
Connecting to the real thing
Visit a local museum. How about seeing the whale up close at Leeds City Museum, reciting parts of the story and singing a song to the whale?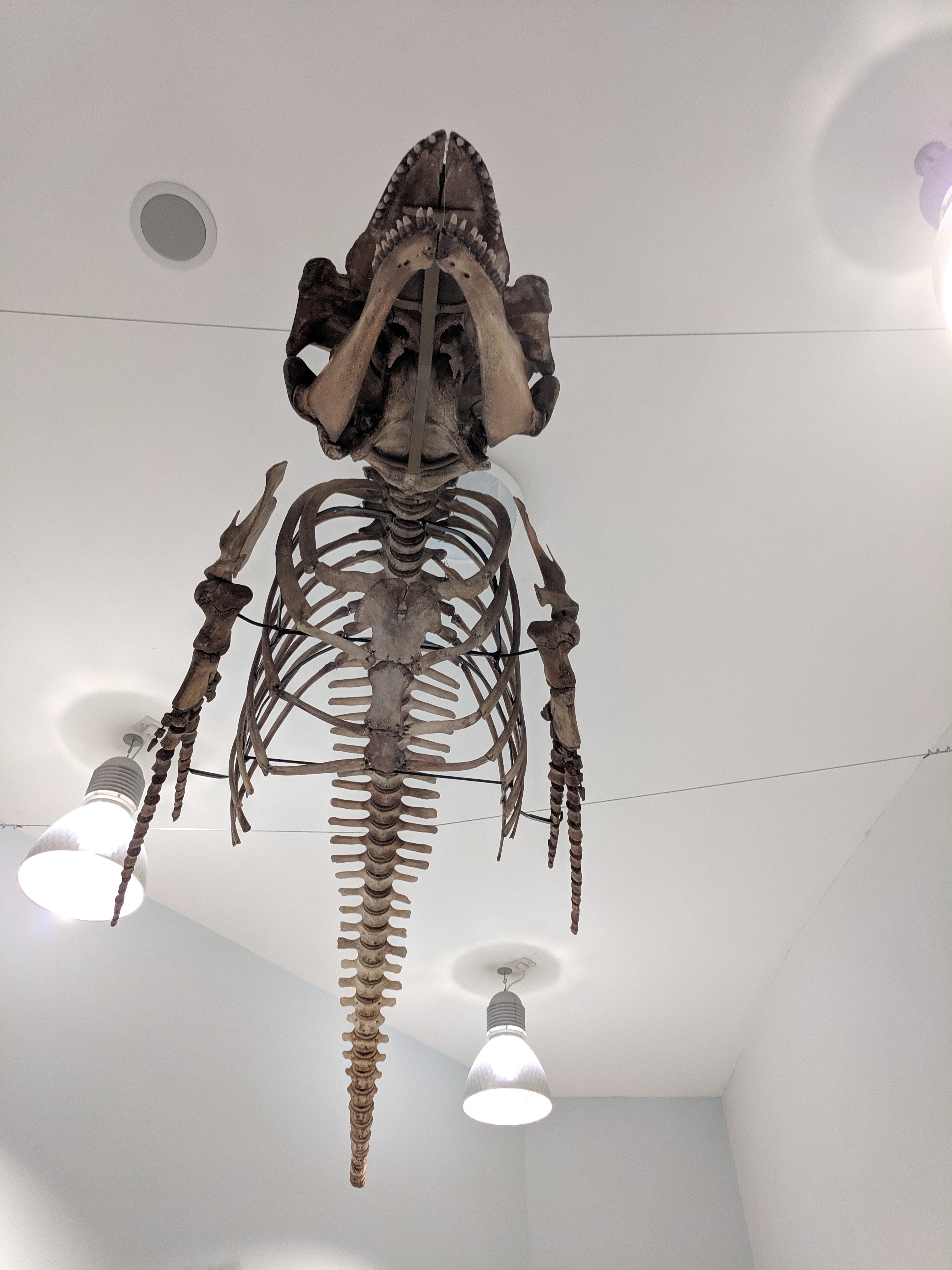 The skeleton of a long-finned pilot whale on display at Leeds City Museum.
You can watch the Sensory Story of the Hippo delivered through Zoom here.
---
Natalie Haigh is Learning & Access Officer at Leeds Museums & Galleries.