In Australia creativity is referred to as Critical and Creative Thinking and is part of its national curriculum.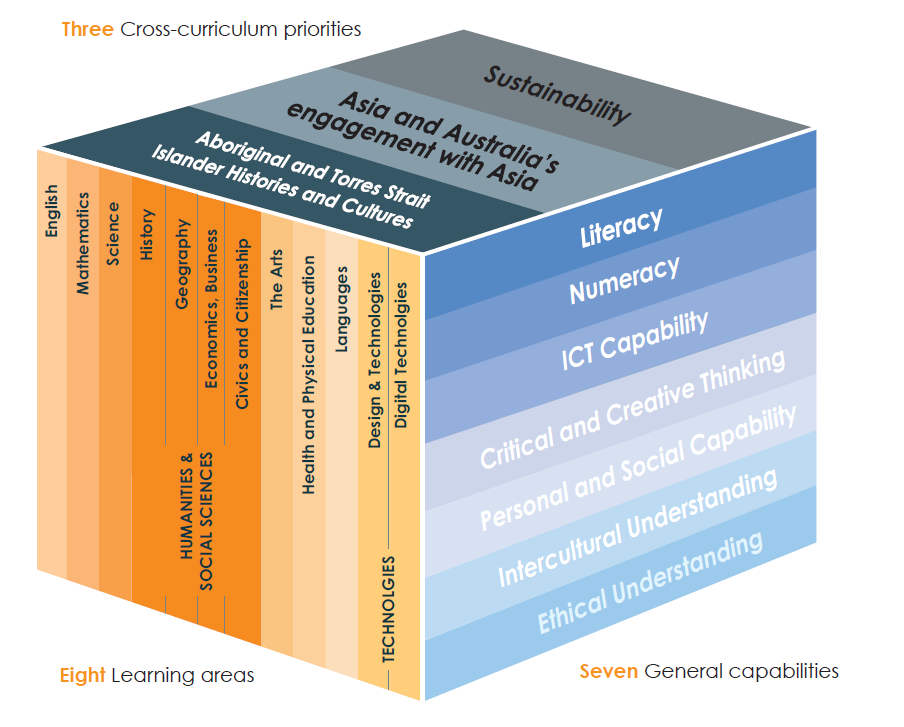 Critical and Creative Thinking is one of seven general capabilities, each one of which can be embedded in individual subjects or learning areas, as the model above shows.
While the country has a broadly described national curriculum, it is the responsibility of each State to decide how the curriculum is implemented. Of all the States, Victoria has been notable in its decision to focus on the development of creativity in its schools.
A clear definition of creativity
There are three strands to Victoria's definition of Critical and Creative Thinking:
1. Questions and possibilities
Exploring the nature of questioning and a range of processes and techniques to develop ideas.
2. Reasoning
Exploring how to compose, analyse and evaluate arguments and reasoning.
3. Meta-cognition
Exploring the use of strategies to understand, manage and reflect on thinking and learning processes.
Unusually the Victorian Curriculum and Assessment Authority (VCAA) has mapped the progression of creativity across the formal years of schooling
Assessing critical and creative thinking
Since 2016, the VCAA has undertaken assessments in Critical and Creative Thinking (CCT) with a sample of schools across Victoria. The State is determined to highlight the important role of critical and creative thinking skills in helping students to build problem solving and evaluation capability, the confidence to question, challenge and establish deeper thinking on topics, concepts, events, beliefs, cultures and society.
Find out more about how VCAA assesses creativity in this short video by staff at VCAA.
VCAA has also developed a number of online tests which schools can use in their teaching to help them see how their students are progressing. Each test is presented as an engaging scenario with an intriguing title in which students become immersed, using their creativity as they go along. The tests invite students to see that creativity is relevant in every subject at school as well as in the kinds of challenges they might encounter in the real world, albeit with a twist of imagination!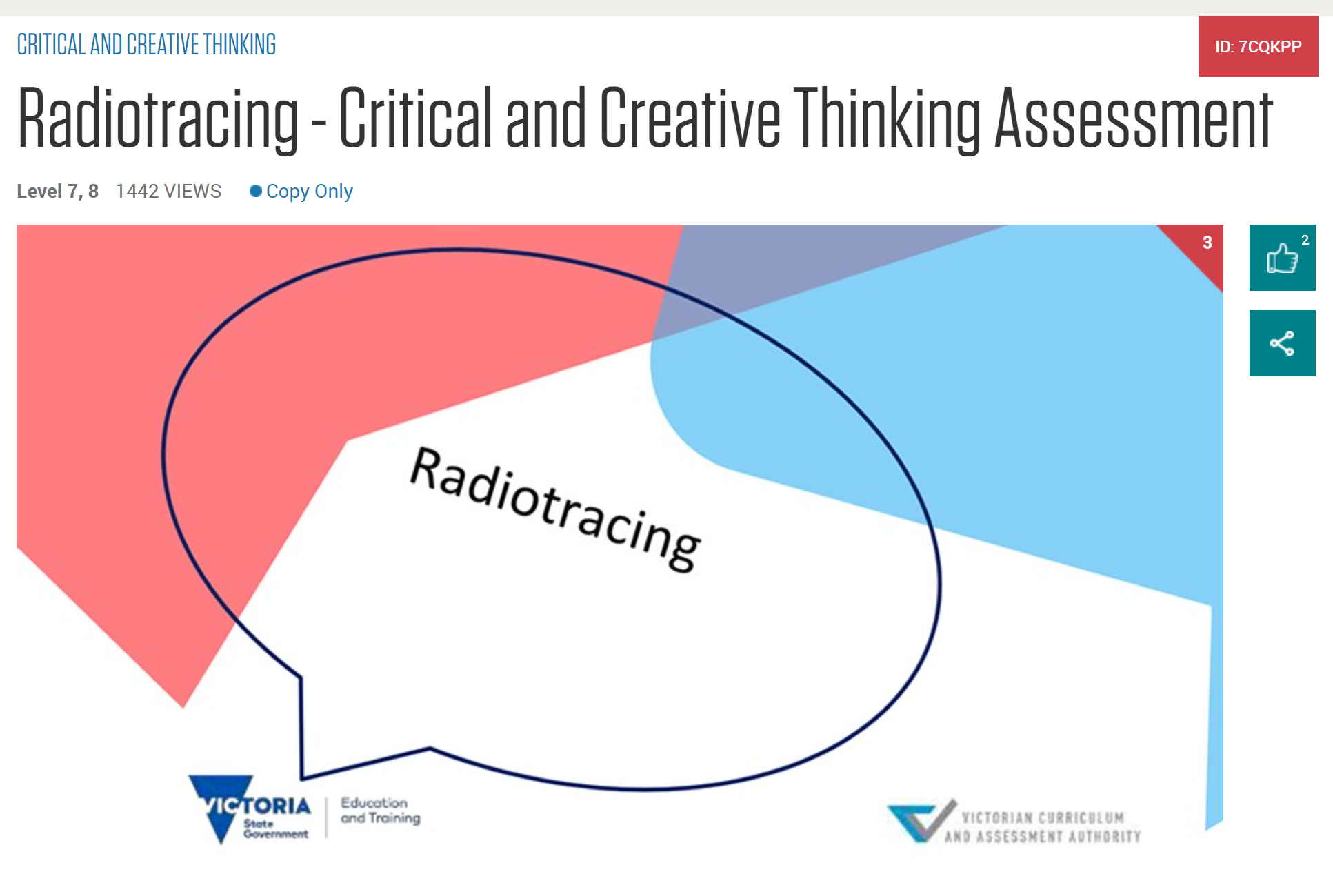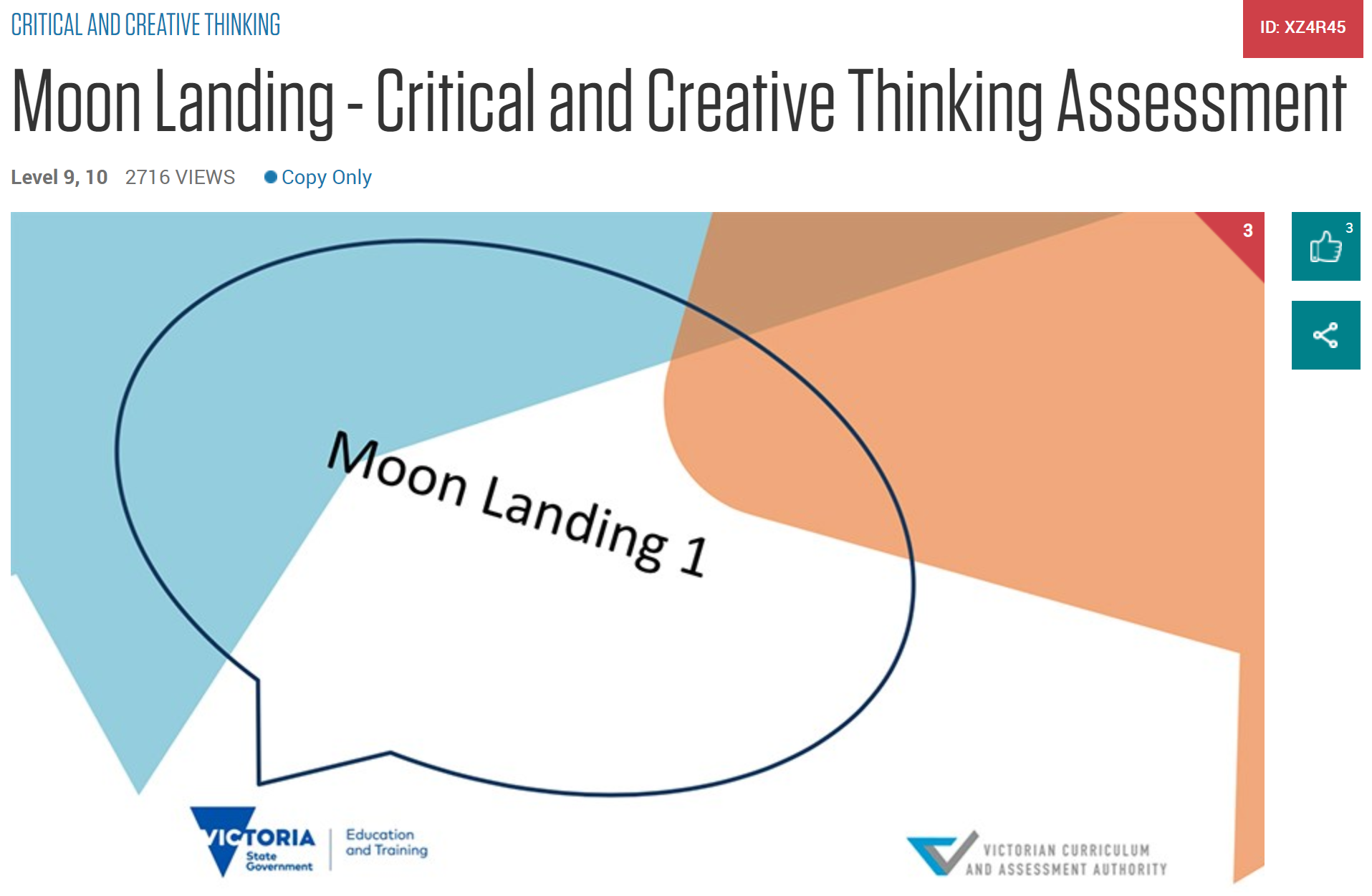 When the online tests were first introduced, The Melbourne Age ran a special feature explaining them to parents which is still helpful today.
---
For more resources visit the VCAA site.
Find out more information about creativity in the Australian National Curriculum.