Welcome back to a new school year! It's been nine months since we launched Creativity Exchange. During that time, we've begun to show how it is possible to teach for creativity in every aspect of school life.
We've looked at creativity across the school years, explored the kinds of cultures needed for it to flourish, examined ways in which it can be assessed and focused on the power of inquiry-based learning. We've heard from a variety of voices from dance to puppetry, geography to maths, theatre to museums and we've begun to hold a light up to complex issues such as the relationship between creativity and constraints and creativity and freedom. And all the while we have tried to learn from researchers and practitioners across the globe, exploring promising practices in schools in Australia, Canada and Denmark alongside those closer to home in the UK.
Let's create
Sir Nicholas Serota, Chair of Arts Council England, has these encouraging words for all of us trying to build back more creatively in schools:
"At the heart of Arts Council's 10 year strategy, Let's Create, is our commitment to provide opportunities for all children and young people to explore their creative potential, working closely with schools to embed creativity across the curriculum and reach as many children and young people as possible.
I am so delighted to see the progress of the Creativity Exchange since its launch only nine months ago. The platform is becoming an inspiring resource for teachers and the cultural sector, rich with ideas and examples of practice that are the foundation of teaching for creativity."
---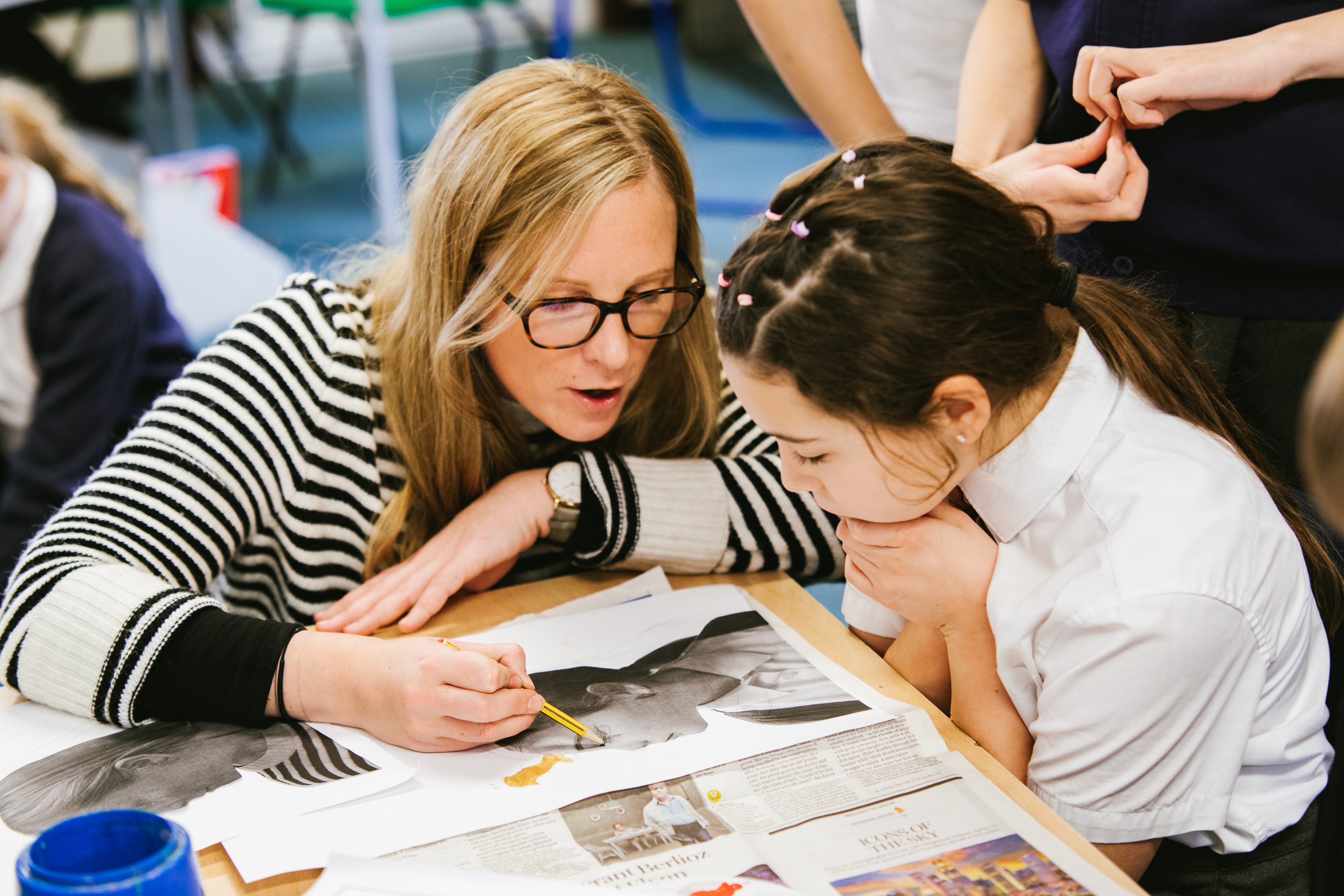 Arts activity at Horningsham Primary School
---
Creative schools
Highlighting the importance of creativity in schools is a key element in Let's Create. Later this term the Arts Council will be announcing the successful cohort of Creativity Collaboratives, clusters of schools which will test a range of innovative practices in teaching for creativity over the next three years. This is a landmark moment for schools in England and the realisation of one of the key recommendations of the Durham Commission on Creativity and Education. We're looking forward to being able to share the Collaboratives journeys, learnings and ideas with you on Creativity Exchange.
Arts Council's flagship initiative for schools, Artsmark, the only creative quality standard for schools and education settings, accredited by Arts Council England, is increasingly working closely with Creativity Exchange to explore the special contribution of the arts in schools. Their flexible framework is designed to help schools embed arts, culture and creativity across the whole curriculum, celebrating your commitment to cultural education. Find out more about the Artsmark community.
---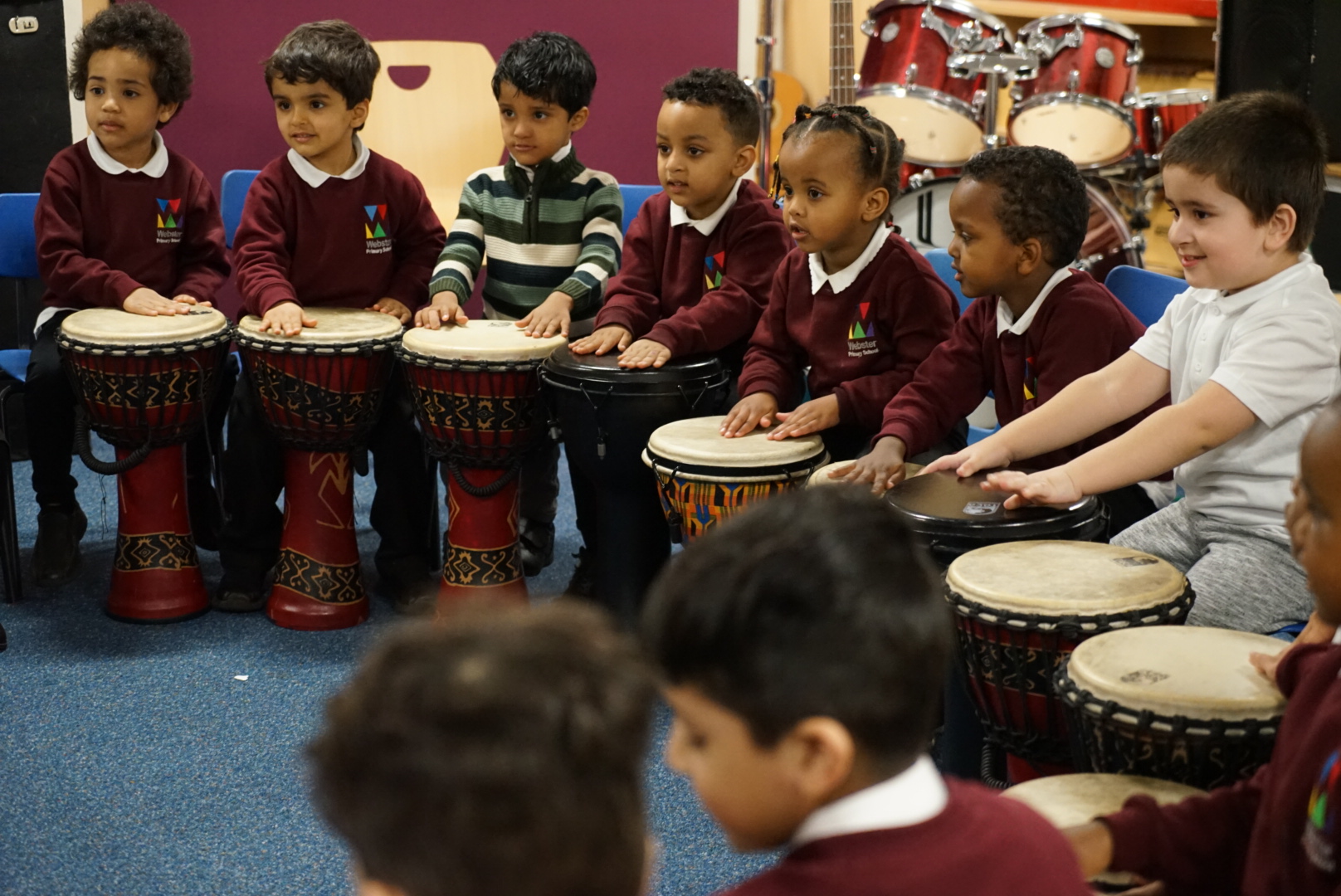 Artsmark activities at Webster Primary school
---
Looking ahead
We've highlighted three exciting initiatives that celebrate the impact of creativity to help inspire you as we embark upon a new term. Check them out below!
To coincide with the launch of the Creativity Collaboratives, new research into the role school leaders play in promoting creativity will be published by the Mercers' Company and the Centre for Real-World Learning in November and this will be followed by a toolkit for leaders later in 2022. The review of evidence will offer practical strategies for any school leader to adopt.
There's also Festival UK* 2022 on the horizon, which will provide a special focus on creativity. It features 10 ground-breaking commissions designed to bring people together and showcase UK creativity globally. These highly ambitious creative projects are being developed by creative minds drawn from Science, Technology, Engineering, Arts and Mathematics (STEAM), working together in exciting new collaborations, underpinned by three values: to be open, original and optimistic featuring 10 exciting creativity projects. Dandelion is just one example, a unique approach to community growing, celebrating music, future food technology and sustainable festivals, and demonstrating the power of collective action in the largest 'grow your own' project of modern times. Find out more about the ten teams to see how your school could connect with the ten projects.
Lastly, In June 2022 PISA, Programme for International Student Assessment, and the global testing arm of the OECD, will for the first time be testing the creative thinking of students from across the world. The test will have a focus on the role of creativity in everyday problem-solving and, more generally, in science. It is hoped that the test will enhance the creativity of schools and help teachers to become more confident in their efforts to teach for creativity.
Share your creativity!
We'd love to hear from you and feature your experiences of teaching for creativity. You'll be supported by our editorial team to help develop your content, whether that's a blog, article, case study or practical ideas. So, what are you waiting for? Get in touch! This term, more than ever, we are determined to help schools build back better, more expansively and, of course, more creatively!